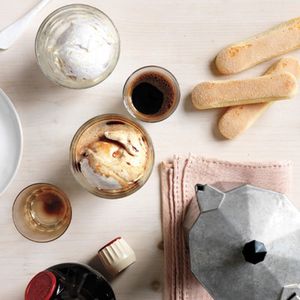 From Martha Stewart Living Omnimedia
The marriage of robust coffee and sweet ice cream will have your guests spooning up every last drop.
Be the first to rate this recipe
Recipe Photos Reviews
Save this recipe
Add ingredients to my shopping list
Submit your version
Nutritional Information

Calories --
Total Fat --
Saturated Fat --
Cholesterol --
Sodium --
Total Carbohydrate --
Dietary Fiber --
Sugars --
Protein --
Calcium --
tipsy affogato
Courtesy of Martha Stewart Living nuskin
Serves: 4
Ingredients
U.S. Metric Conversion chart
1 pint(s) vanilla-bean ice cream
1/4 cup(s) strong coffee
1 ounce(s) Frangelico or other hazelnut liqueur electric dc motor
Directions
Divide ice cream among four tumblers. Pour coffee and Frangelico or other hazelnut liqueur over ice cream in each glass and serve.
Looking for more dessert ideas? Check out our Loop app iphone homemade chocolate chip cookie recipes, apple pie recipes, and chocolate cake recipes.